Meeting the Health Needs of Children in Gloucester
Fortify has a network of talented and experienced pediatricians who are committed to meeting the health needs of children in Gloucester, Virginia. Our pediatricians provide the best quality care to their patients through their use of Fortify's population health information technology platform and pediatric-specific clinical pathways and protocols.
Gloucester pediatricians participating with Fortify have access to our population health management platform to enable a data-informed approach to pediatric care. All of our pediatricians can access their patients' preventative, acute and chronic care history and make informed decisions about their patients' specific health care needs.
Fortify's population health technology connects electronic health records and numerous other data sources to create a more comprehensive view of their patient's health history, whether the patient went to a pediatrician's office, a pediatric specialist, an urgent care, or an emergency department. Providing data that spans providers and service locations is one of the many ways Fortify's pediatricians in Gloucester provide enhanced value to their patients.
Fortify is committed to developing best practices in pediatric care in order to achieve optimal patient outcomes. Our Gloucester pediatricians share their expertise with clinicians across Virginia to ensure our state-wide network utilizes pediatric-specific clinical pathways. By focusing solely on pediatric health, Fortify and Gloucester pediatricians are collaborating to provide children with access to the highest quality pediatric care.
Our Gloucester Pediatricians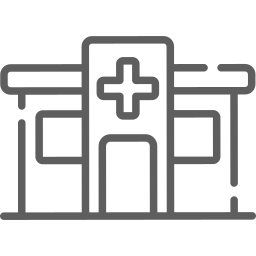 Courthouse Pediatrics
Children's Medical Group
8264 George Washington Memorial Hwy
PO Box 800
Gloucester – 23061, VA
Visit Website
Why Fortify?
We are on a mission to improve children's health and shape the future of pediatric care in Virginia. We connect Gloucester pediatricians to develop tomorrow's standards of care, share data to improve outcomes, reduce health disparities among the medically underserved, and make health care more affordable. Our work is based on four tenets: Child-focused, Clinician-led, Value-based and Data-Driven.