Creating Continuity of Care for Children in Northeastern North Carolina
Fortify has a network of pediatric and adolescent medicine providers in Virginia and northeastern North Carolina who are committed to creating continuity of care for children and young adults in our service area. Our pediatricians and pediatric specialists work collaboratively across specialties to provide optimal care for children and adolescents in northeastern North Carolina.
By participating with Fortify, pediatricians in northeastern North Carolina have access to an expansive pediatric population health management platform that combines data from a variety of sources to give the clinician a more comprehensive view of the patient's health history. Our enriched health record enables clinicians to see when and where patients have previously received care, helping the clinician to make the most well-informed clinical decisions.
Fortify and our participating pediatricians in northeastern North Carolina collaborate on best practices to deliver optimal patient outcomes. Our pediatricians connect their expertise and experience with providers across Virginia to ensure Fortify's state-wide network implements the most effective pediatric-specific clinical pathways. With pediatric health as our focus, Fortify and our pediatricians are working to provide access to the highest quality pediatric care for children in northeastern North Carolina.
Our North Carolina Pediatricians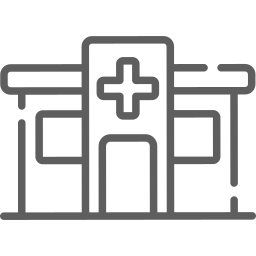 Coastal Pediatrics
Children's Medical Group of North Carolina
1735 City Center Blvd
Elizabeth City – 27909, NC
Visit Website
Why Fortify?
We are on a mission to improve children's health and shape the future of pediatric care in Virginia and northeastern North Carolina. We connect pediatricians, family medicine providers and specialists to develop tomorrow's standards of care, share data to improve outcomes, reduce health disparities among the medically underserved, and make health care more affordable. Our work is based on four tenets: Child-focused, Clinician-led, Value-based and Data-Driven.